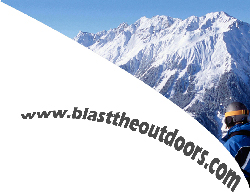 Made from deluxe bamboo yarn mixed with 100% certified organic cotton, your baselayer has the strongest environmental credentials.
Why should you choose this as your baselayer of choice?
Its natural ultra-absorbency creates a thermal vest, keeping you warm in the winter and cool in the summer.
It takes moisture from your body ultra-efficiently and maintains its natural softness due to the natural hypoallergenic properties.
Hygienic for longer is a given, no chemical shenanigans here, naturally anti-bacterial and anti-fungal with natural UV protection thrown in for free. A smelly-helly free zone!
Flat-lock stitching coupled with it's hypoallergenic properties prevents chafing and skin irritation
If you play your sport to the max, Bambooty baselayers will never let you down.
Oh, and we guarantee you will wear one as a pyjama top as well!
Standard

XS

S

M

L

XL

XXL

Chest (inches)

37-39

40-42

43-45

46-48

49-51

52-54

Slim Fit

8/32"

10/34"

12/36"

14/38"

16/40"

18/43"

Chest (inches)

32-33

34-35

36-37

38-39

40-41

42-44

Baselayer sleeve typically 1" longer to account for natural shrinkage.

Hug-fit has a slim fit design.

Remember to wash at low temperature (max 40) and only tumble dry if you really, really need to!
Bambooty Long Sleeve Size Details

Active Black
Moss Green
Olympic Blue
Apollo Brown
Alpine White
Olympic Red